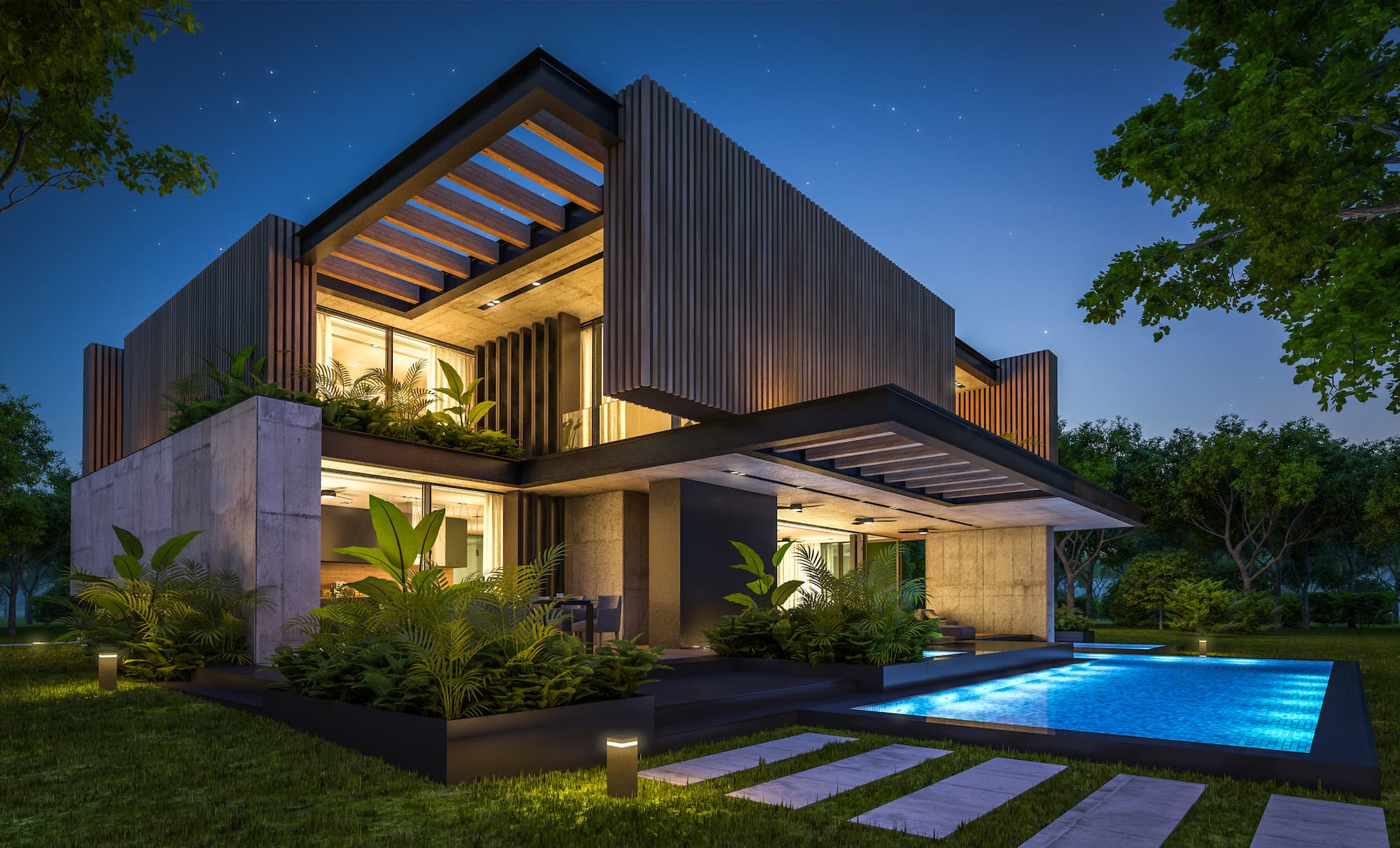 Smart lighting control with everHome
Atmosphere? Automatically.
One hour after sunset: a garden mood scene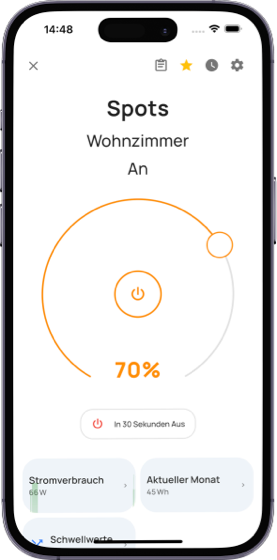 Light control that thinks for itself
Your home - always put in the right light
With everHome you can conveniently control the lighting throughout the house. Switch light sources individually, in groups or in scenes. It couldn't be more convenient - saving electricity included.
The right light
The right lighting is planned for every room and every time.
Only light when needed
Depending on sunset and twilight, the light is only switched on when it is necessary.
Light when moving
When entering an area, the lighting is automatically switched on and off again.
Presence
The presence and absence of residents can be taken into account in the planning.
Unlimited possibilities
Switching on and off, dimming or color control.
Smart lights on and off

By planning for each device and time, the lighting is only switched on when it is actually needed. In this way you save electricity costs and gain convenience and security. If you use a radio adapter plug for a light source, the light can be smartly switched without any installation effort. By installing a radio actuator behind an existing wall switch, every lighting becomes smart. Then save the desired planning in the everHome portal. By using a wireless twilight sensor, you can switch all the outdoor lighting in the home on-demand and in an energy-saving manner. Use the ECO button when you leave the house to switch off all lights. If necessary, all lighting can be switched on and off via the app. From anywhere and anytime with the SmartPhone and SmartWatch.

Smart dimming of light

As for switching on and off, various actuators from different manufacturers are available for dimming light sources. With a wireless dimmer adapter plug, you don't even need to install the device. By installing a radio actuator with dimming function, every dimmable lighting becomes smart. For automation, you create a scene to switch on several light sources with the desired dimming values. As part of a scene, you can turn down a light source in order to create the desired lighting mood for the evening watching TV and at the same time switch on the TV and darken the blinds.

Show your colors

Control your RGB (W) (S) Stripes smart with a wireless RGB (W) (S) controller. Plan suitable lighting moods. The RGB (W) (S) controller can be controlled manually via the app or automatically via a scene. Turn RGB (W) (S) Stripes on and off. Dim the brightness. Adjust the color temperature for white according to your requirements. Spontaneously select an RGB color value via the app or plan the color selection via a scene. Depending on the RGB (W) (S) controller and the RGB stripes used, the functions white, duo-white, RGB (W), RGB (W) (S) are available.